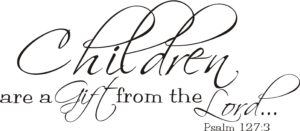 We feel it is a privilege to care for your children.  We wish to work with you in a Christian manner providing the best atmosphere for your children during after-school care. It is our prayer that if you have a question, need or concern for your child's time spent with us in Latch Key, you can rely on us.  We are here for you and your child!
Latch Key Hours
7 – 8:00 a.m.
3:30 – 6 p.m.
CLOSED WHEN SCHOOL IS NOT IN SESSION
Latch Key Fees & Forms
Registered students
$15 Registration Fee
$35 prepayment (This portion will be applied to each family's account.)
$4.25 / Hr / child (Billed by the quarter hour)
$1/Minute Late Fee after 6 p.m.
Payments must be prepaid through the student portal.
Non-Registered students
$5.50/Hr
$15 Registration Fee is automatically billed after the 3rd visit
Forms
Registration
Latchkey Flyer
Activities
Daily Snacks
Outdoor Recess
(everyday weather permitting)
Open Gym
(when available)
Homework Time
(supervisors assist when needed)
Indoor Games

board games, dolls, cars, LEGO blocks, and more
movies
Christian and G-rated movies only
Please note that all school rules apply during LK hours.