Established in 1959, Holy Cross Lutheran School has been committed to academic excellence. On February 27, 1997, Holy Cross entered the crossroads of the future when it moved into a newly constructed, $4,600,000 facility. Located on twenty acres of land at 600 N Greenwich Rd, Wichita, Kansas, the school provides facilities for enhancing its distinguished Christian academic programs. Our campus has classrooms for preschool through eighth grade, a resource room, regulation gymnasium with auditorium staging, science laboratory, computer laboratory, a spacious library, music and band room, kitchen with a commons area for the student's lunchroom, youth lighthouse center as well as office areas for the church, school, and preschool. The campus also has a playground area specifically designed for our preschoolers and one for our K-8th grade students. We have a large athletic field which accommodates a full-sized soccer field kept in peak condition. The entire building contains necessary technology for computer networking, a 26-PC Computer Lab, SMART Boards in each classroom, 1:1 Surface Tablets in Middle School, and digital media availability throughout campus. Graduates from Holy Cross go on to become state scholars and are recruited by the local high schools, including East High's prestigious International Baccalaureate Program.
Parent Handbook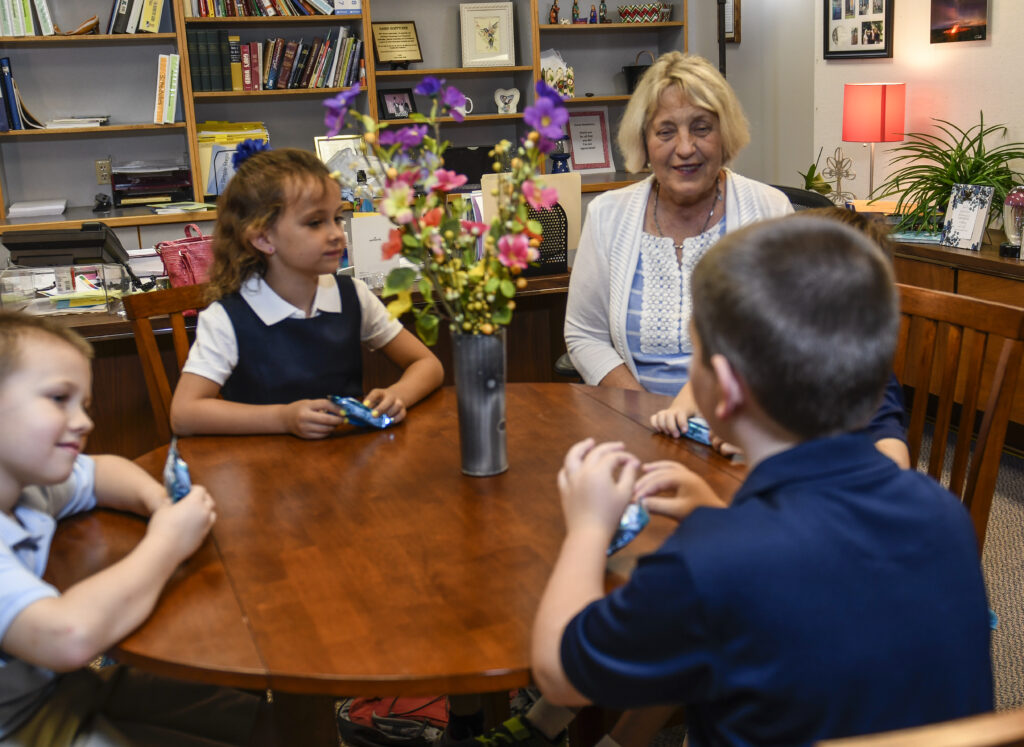 Educating Minds
What is one of the most important reasons you choose a particular school for your child? Obviously, you want the very best Christ-centered, academic instruction in a safe, caring and individualized environment. Holy Cross Lutheran School excels in meeting this need.
Consider the following:
State licensed teachers working with smaller class sizes
Standard of Excellence awards from the State of Kansas
Alumni excelling in local high schools and testing out of some college classes
Accredited by the State of Kansas, AdvancED and the National Lutheran School Accreditation agency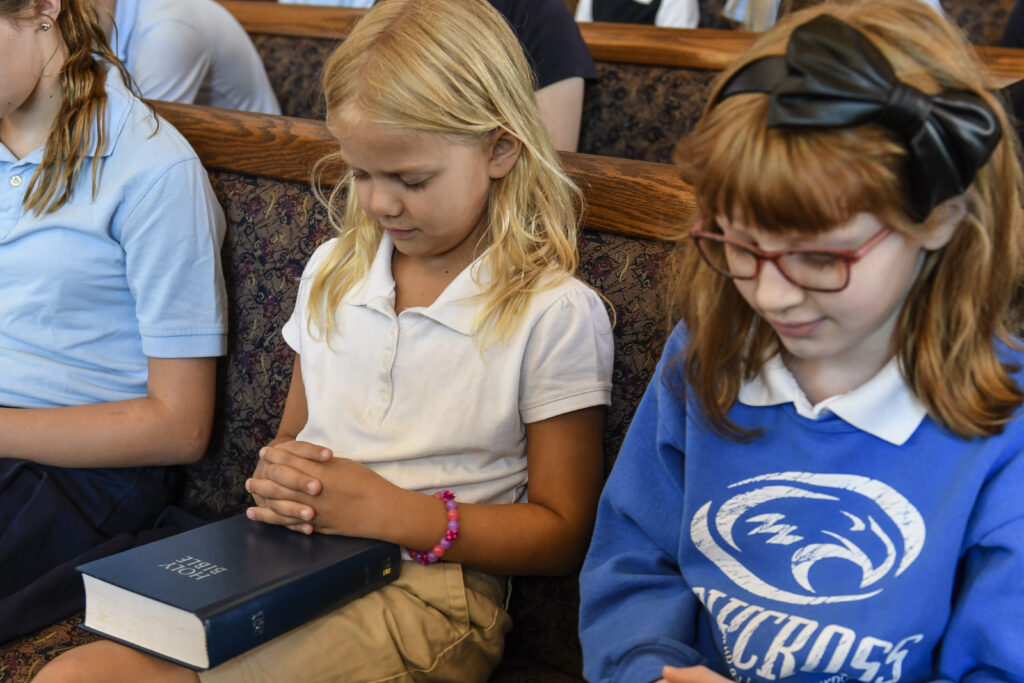 Serving the Body
Recognizing the importance of good health as is relates to children's capacity to learn, Holy Cross incorporates a variety of physical programs designed specifically to enhance both the physical and social growth of children.
Consider the following:
Opportunities for all ages in physical education classes, including the Presidential Physical Fitness Awards
Comprehensive interscholastic sports program
Inclusion of recess as an important aspect of a child's development, both physically and socially
Strong emphasis on proper nutrition, both in the hot lunch program as well as the Student Council School Store
Testimonials
It was a pleasure to have a home visit from Mrs. Snow before school started – I love that tradition… After the Back to School Bash, I had Declan ask me, "Can you call my teacher and ask her if I can come to school a day early?"

Katie Nelson

When asked for three words to describe Holy Cross in a 2017-2018 Survey… the 3 most frequently used words?

Caring, Christ-centered, Friendly

Three Words

I have heard stories from proud parents of Holy Cross Lutheran School. It is a good Christian school, a great church environment with good people around. My husband and I thought to honor God by letting our children be part of this great school. Since then, we have enjoyed every moment of our journey. Holy Cross Lutheran School prepares your children academically and spiritually. Our children have matured at a very young age and they see the world from the eyes of Christ-centered lives.

Judith Makenya-Kombe